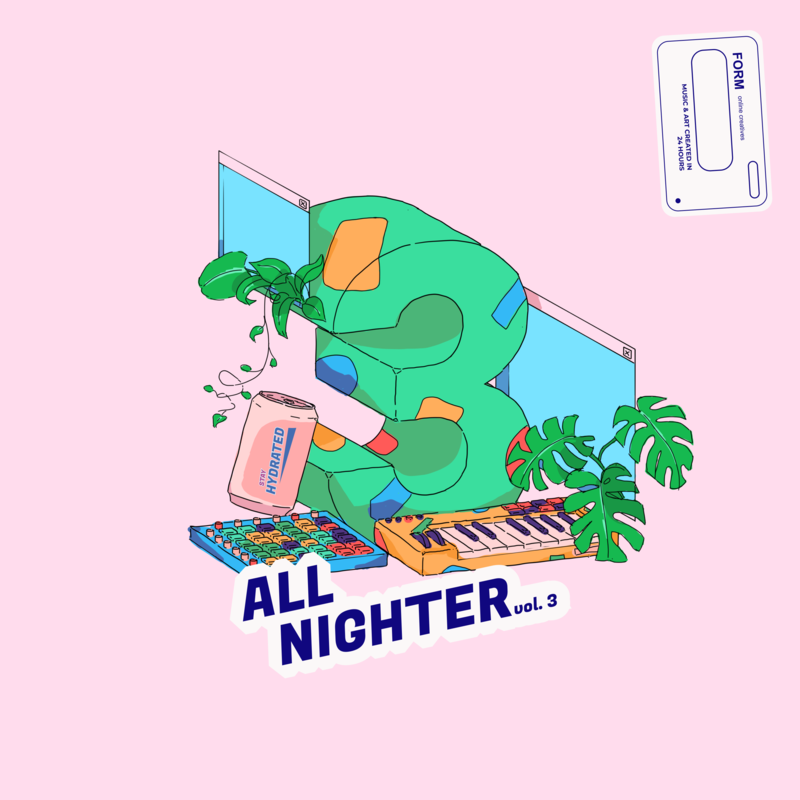 On the 9th of August 2019, the FORM community gathered once more to construct yet another 'All Nighter' album. Composed, produced and mastered entirely within 24 hours, All Nighter Vol. 3 is our largest album to date — a collection of 37 tracks by 57 artists, with genres spanning from acoustic to riddim dubstep.
All money raised through sales and streams of this album will be donated to the environmental charity Natural Resources Defense Council (NRDC).
Thirty-seven tracks. Fifty-seven artists. Twenty-four hours.